WHY WAS MĀLA GIRL CREATED?
Motivated by creating and collaborating in the foodservice space for almost 20 years, māla girl was born as a new, savory, functional tea and broth blend that has 6 flavors crafted with 19-25 veggies, botanicals and minerals.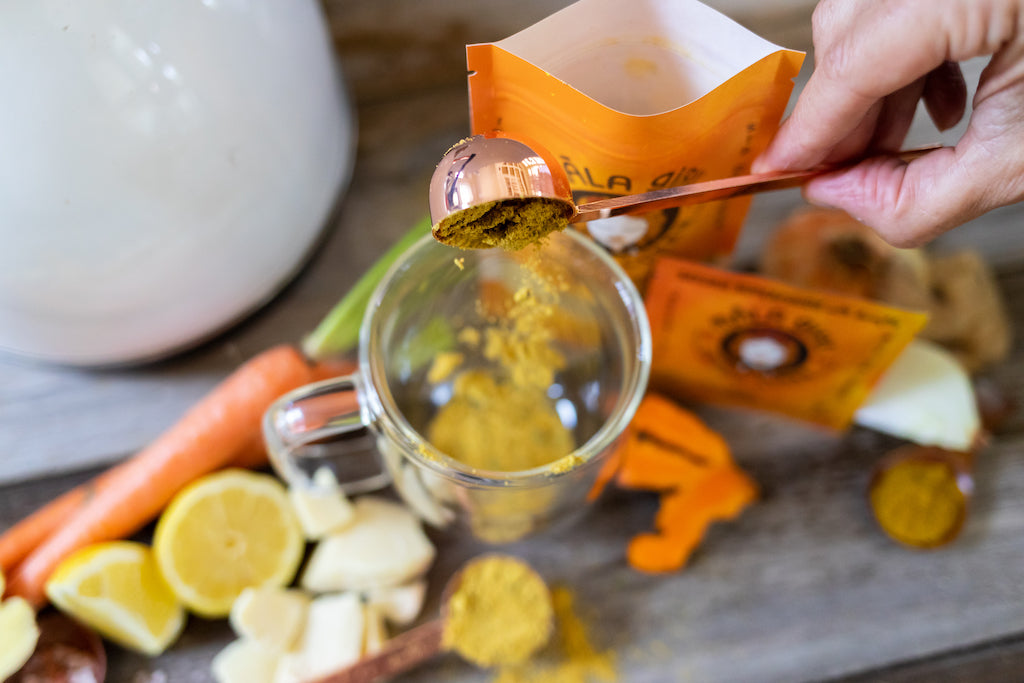 An earthy girl by nature
Nutrients are packed in a way that are both reminiscent of comfort food and also with global flavors. What we love about premium herbal teas is the art of them being carefully dried, shelf stable and ready when you need them, simply by adding hot water. We wanted more ... so veggie tea and broth was born!