Instant Ramen inspired super-powders... feel good flavors!
Vegan, gluten free and herbal blends made with 19 to 26 savory superfoods, nothing else.
Soy free
|
Caffeine free
|
Dairy free
|
Gluten free
|
GMO free
|
Soy free
|
Caffeine free
|
Vegan
|
Non GMO
|
Instant
|
Soy free
|
Caffeine free
|
Dairy free
|
Gluten free
|
BOUILLON NEEDED A DETOX + RAMEN GOT TOO SALTY
We love the flavor of ramen, who doesn't? Those little flavor packets though... Zero nutritious value, packed with sodium, MSG, and soy. It's time to get real feel good vibes with instant, elevated flavors, each made with 19-26 savory superfoods and minerals, nothing else.
MEET MĀLA GIRL
Your new savory soulmates. High on nutrients + clean ingredients + versatility.
Shop Now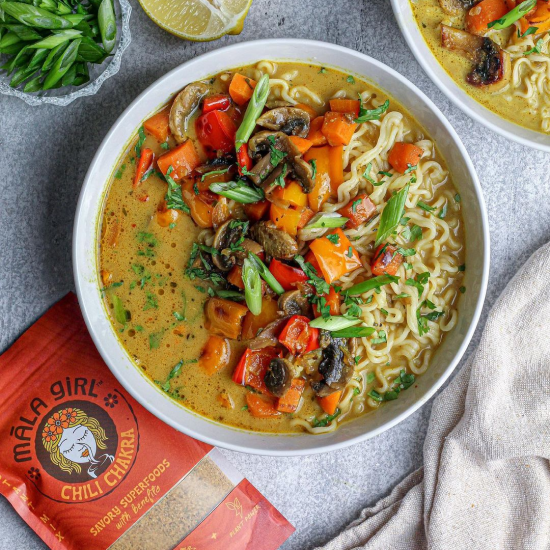 Soy- Free, MSG-free, Just Plants & Superfoods
Ingredients NATURALLY known to be rich in antioxidants, reducing inflammation, boosting immunity, vitamins and minerals, balancing stress, not to mention flavorful! Feeling better already?
Shop now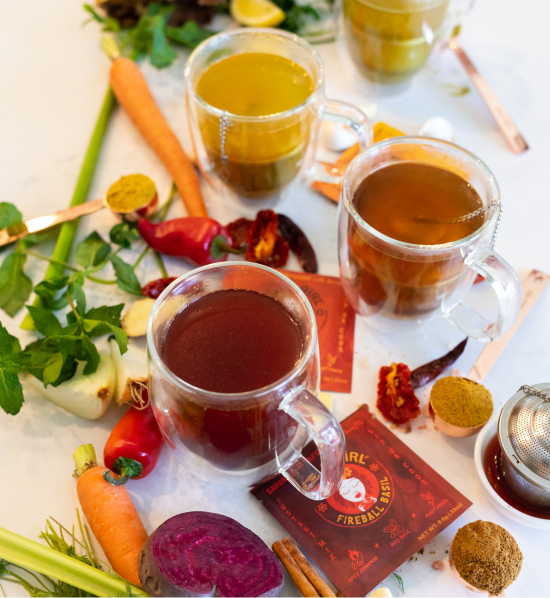 A dose of botanicals, just add hot water
For those days when you've already had two cups of coffee, your typical tea isn't enough, and you're craving a hot bev. Māla Girl is your instant dose of savory superfoods. Feed your hot water instantly with botanicals.
Shop Now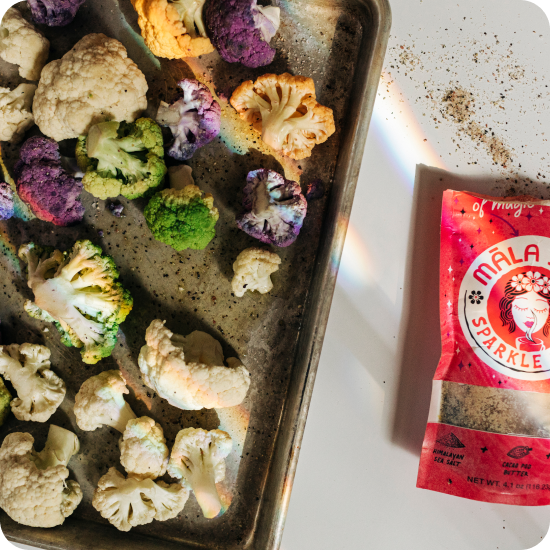 Psst... secret recipes here
Ramen is just the beginning... Between hot bevs, cold bevs, even a veggie tea - Māla Girl is versatile and so good you'll want to add these culinary personalities to everything you eat, drink, and cook!
Secret recipes
You've never seen plant-based like this before!
From the kitchen of a plant based menu R&D specialist, meet Māla Girl. A collection of crave-able and unique combination of air and freeze dried sustainably sourced ingredients for an instant broth, veggie tea, or flavor enhancer.
"Life changing! I absolutely love this broth for sipping or using in recipes! It has given new life to our food and I am so thankful!"
- ELISABETH
"Amazing for cooking! For my gravy, soup, seasoned rice - this is my favorite. Adds a depth of flavor and richness and is SO easy!"
- MICHELLE
"I didn't know what to expect when I heard of this product. But after I tried it, I found it so delicious, and unique! Super tasty!"
- PAMELA
Each Māla Girl has her own

superpowers
Whatever your flavor mood is... whether you need a warm hug, can't get enough greens in a day, or feeling a little spicy, our superpowers are herbal blends sourced from the gardens of Mother Nature.
learn more
WHICH MĀLA GIRL ARE YOU?
1,358 māla girls and counting! Take the quiz to find out which one you are.
Find Your Flavor Quiz